Archive by Author
Anyone interested in popular apologetics, (bad) arguments for the existence of God, or good reasons to mock Bill O'Reilly should watch this. In this clip, Stephen Colbert discusses the theology of Bill O'Reilly and does his usual outstanding job of discussing (i.e. making fun of) someone's ideas.
"Like all great theologies, Bill's can be boiled down to one sentence: There must be a god, because I don't know how things work."
And, he follows that up with the following irrefutable syllogism:
The movement of the tides proves that there is a God (Bill O'Reilly)
The moon controls the tides (astrophysicist Neil deGrasse Tyson)
Therefore, the moon is God (Stephen Colbert)
Who could possibly argue with logic like that?
Here's a powerful video on what it means to be "unreached" by the Gospel.
.
Our Northwest ETS conference will feature Marcus Borg (fellow of the Jesus Seminar, retired Professor of religion and culture at Oregon State University, and now Canon-Theologian Trinity Cathedral) and Craig Blomberg (Distinguished Professor of New Testament, Denver Seminary) will lead the plenary session by presenting papers followed by a dialogue on the topic of "The Search for the Historical Jesus: Two Views." The afternoon session will have three parallel sections with papers on a variety of topics.
The conference will be held on Saturday, February 26, 2011 at Multnomah University in Travis-Lovitt Hall (Multnomah's Seminary building). Registration will begin at 8:30 and the program will begin promptly at 9:00. $7.00 will cover registration cost. Lunch will be available at the Campus Dining Room in the Joseph Aldrich Student center. Prices for the all you can eat Brunch are $7.75.
We would like to have students contribute to evangelical scholarship in the Northwest by presenting papers in the afternoon sectional. Please submit the title of your paper along with a paragraph length abstract by email to Mike Gurney, Gerry Breshears, Marc Cortez (if you'd like informationon how to contact any of us, please leave a comment). Your paper can be on any topic of scholarly interest. For obvious reasons, it needs to be in our hands no later than February 1. We will use the abstracts to select the papers for presentation at the meeting. Include your name, institution and a telephone number and/or email address so we can contact you quickly.
Over at Patheos, Greg Garrett has posted a list of the seven "pop culture" artifacts produced last year that had the greatest religious significance. As he rightly points out, pop culture is a vital source of information for understanding how people view the world:
When we look at the way people understand the world, we have to pay attention to more than news reports, speeches, policy reports, and scholarly treatises. Most people, honestly, don't make their meaning in those ways.
So, he offers the following as his list of the pop culture artifacts that had the greatest religious significance in 2010 (read the post for his explanations of each):
What do you think? Anything missing from this list?
Matthew Flanagan has begun posting a revised version of his argument regarding the genocide of the Canaanites. Today's post argues that Joshua should be read as hagiography rather than literal history:
Thus Joshua itself appears to be full of ritualistic, stylised, formulaic language. It therefore looks like something other than a mere literal description of what occurred. In light of these facts Wolterstorff argues that Judges should be taken literally whereas Joshua is hagiographic history; a highly-stylised, exaggerated account of what occurred, designed to teach theological and moral points rather than to describe in detail what actually happened.
iMonk reflects on the significance of the Christian calendar after Epiphany.
But for now, in these days following Epiphany, it is time for one remarkable Jesus-prompted surprise and delight after another! Our minds boggle and heads shake at the insightful words Jesus speaks. Our jaws drop in amazed wonder to see him exercise power over nature, bring wholeness to broken lives, and restore vitality where death once reigned. Fear and dread knot our stomachs as cosmic conflict erupts. But Christ speaks with authority, and all is peace.
And, here's a list of the Top 10 Bizarre Toys for Kids. I have to warn you, some of these are seriously twisted and I'm pretty sure that I'm going to need therapy now. The "God Almighty" toy at the top of this post comes from this list.
I discovered the spending a day reading thrity pages of Karl Barth's Dogmatics helped me more in my pastoral work than a hundred of pages of how-to literature.

………………………….~David Hansen
(HT)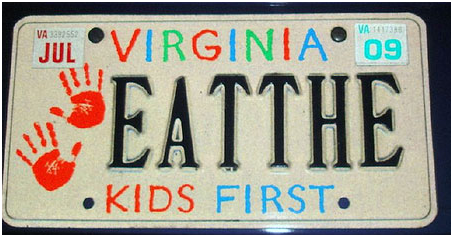 I actually had work to do today, so I'm a little slow in getting this out. Nonetheless, here are some interesting links for your web browsing pleasure.
For believers…the most decisive turning point was the year 33, when a Jewish rabbi—the Messiah—was raised from the dead in Roman-occupied Palestine….This turning-point is not only celebrated but is deepened and widened in its effects every Lord's Day.  Wherever this gospel is taken, a piece of heaven—the age to come—begins even now to dawn in the dusty corners of this passing evil age.
While shame and remorse can be an appropriate motivating factor to correct ways of thinking and living, in the wrong hands it is often misused. Stigma unaccompanied by truth is merely an apparatus of a culture not oriented toward Christ, no matter how much they may resemble the Church.
All this being said, no, you do not have to read Lewis to be a thinking Christian. No, Lewis does not answer every question. No, Lewis is not the greatest theologian of the twentieth century. But I personally have found Lewis to be a worthy dialogue partner and someone who anyone can access, great or small, theologian or lay person. You don't have to read Lewis, but you won't go wrong in doing so either.
Give us some examples of university theology that has no ecclesial value or some ecclesial theology that reveals how this can be done better by pastors. I'm ready to be convinced but I want to see what is actually involved here.
Many thanks to Nick Norelli for pointing out that my dissertation is  available online through the University of St. Andrews research database. You'd think I would have known that already, but I didn't realize the database was open to the public. So, if you're looking for something to fill your spare moments, feel free to check it out.
I am dealing with some emotional turmoil, however. I tried to access my dissertation a few minutes ago, but I was blocked by the seminary's web filter because the material "is considered inappropriate"! I'm not sure what to make of that. It's one thing to have a reviewer or professor tell you that your dissertation isn't any good. But, when some mindless software starts taking potshots at your research, that's pretty annoying. I bet it hasn't even read my dissertation. Stupid software.
I did give my dissertation a pretty snappy title, though, so more people would want to read it:
Embodied Souls, Ensouled Bodies:  An Exercise in Christological Anthropology and Its Significance for the Mind-Body Debate with Special Reference to Karl Barth's 'Church Dogmatics' III.2
Seriously, who could possibly stay away from a book like that? In my family, we gather around the fire and read our favorite parts to each other while eating ice cream. You should try it.
I hate to tempt you into wasting time and procrastinating on all the important things you should be doing this morning (i.e., exactly what I'm doing right now), but this video clip from Monday's The Daily Show was too good to pass up. The whole clip is fun, but the Star Wars material starts at the 2:25 mark and is definitely worth watching. (Spoiler alert: the best part is when he compares Sarah Palin to a Wampa – i.e. the giant, Yeti-like creature that attacks Luke Skywalker in Empire Strikes Back).
.
.